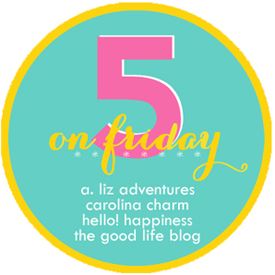 1.
The Main Cheese
Thursday night I met up with two of my best girlfriends for dinner and painting. We had a casual dinner at The Main Cheese, a new restaurant in Little Rock that specializes in grilled cheese sandwiches, all of which are named after local landmarks. I had "The Pinnacle"--Grilled chicken breast, Cheddar, Swiss, "Pinnacle Sauce," and roasted cashews on sourdough. It was delicious!
"The Pinnacle," Gourmet Grilled Cheese
I'm so glad Emily saw this painting on the studio calendar. It looked really intimidating at first, but it turned out to be one of my favorite paintings I've done--2nd only to the Eiffel Tower I did last Spring. It felt a little rushed at the end of class. We spent a lot of time on the backgrounds and outline and not enough time on the intricate detailed patterns. I was worried mine wouldn't look completed, but once I put my brush down and stepped back, I liked it. Loved it, actually.
March 6, 2014 @ Painting with a Twist
Spring 2013 @ Painting with a Twist
I couldn't resist taking this picture with Bob Ross. How goofy do I look?!
Nellena, Emily, and me
3. Serenades

On days when the weather is nice, such as today, my junior high choir kiddos will inevitably ask to have class outside. Every time. Today I made a deal with them: "give me 30 minutes of your undivided attention, and we'll go outside to sing our final song of rehearsal." They accepted the deal, of course. They packed their bags, we went out to the commons area, made a huge circle, and sang a song we're working up for the spring concert. We sang Israel Kamakawiwo'ole's "Over the Rainbow," accompanied on guitar by one of my precious 7th grade girls.

They sounded fantastic! Having them in a circle was like turning on the surround sound--much better than the acoustics in my classroom!


4. Women Can Run

Our first night of the Women Can Run Clinic in Maumelle was unfortunately postponed because of the ice storm. And I missed the 2nd "first" night because I opted to paint and eat grilled cheese instead of run.....I still think I made the better choice! Despite not making it to the first week of training, I have been running on my own and am planning a run for tomorrow morning. I'm excited about getting back into running! I've really enjoyed my runs around the lake lately.


5. Versace Eros
Until I tried Versace Eros, I had never been very interested in perfumes. Perfumes usually went unused and forgotten because I would grow tired of them after a short while. Not this one! I got a sample of this from Sephora in January and
couldn't wait
until my next paycheck to order my own bottle. A month later, I still love it! I ordered mine from
Sephora
.
Happy Friday, ya'll!